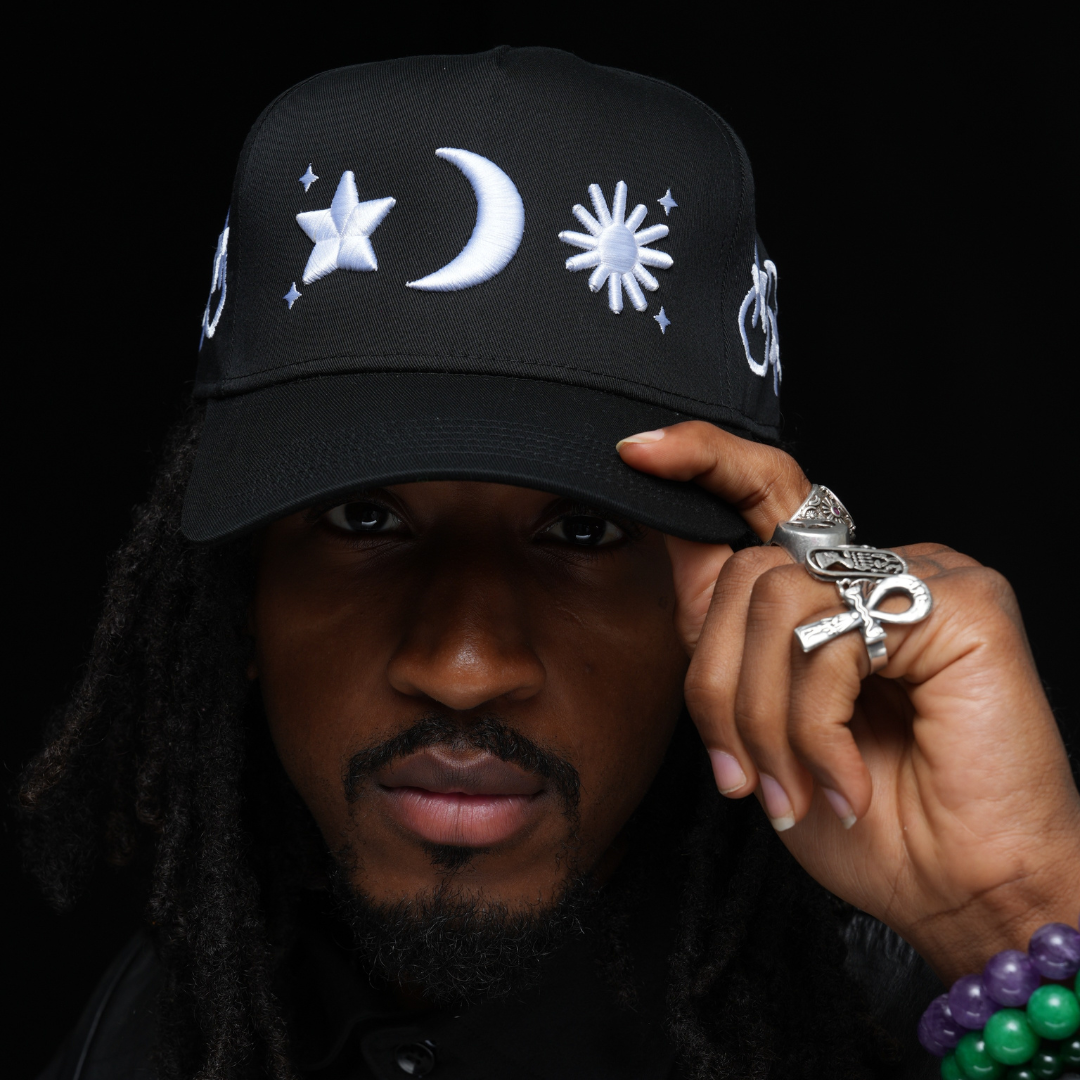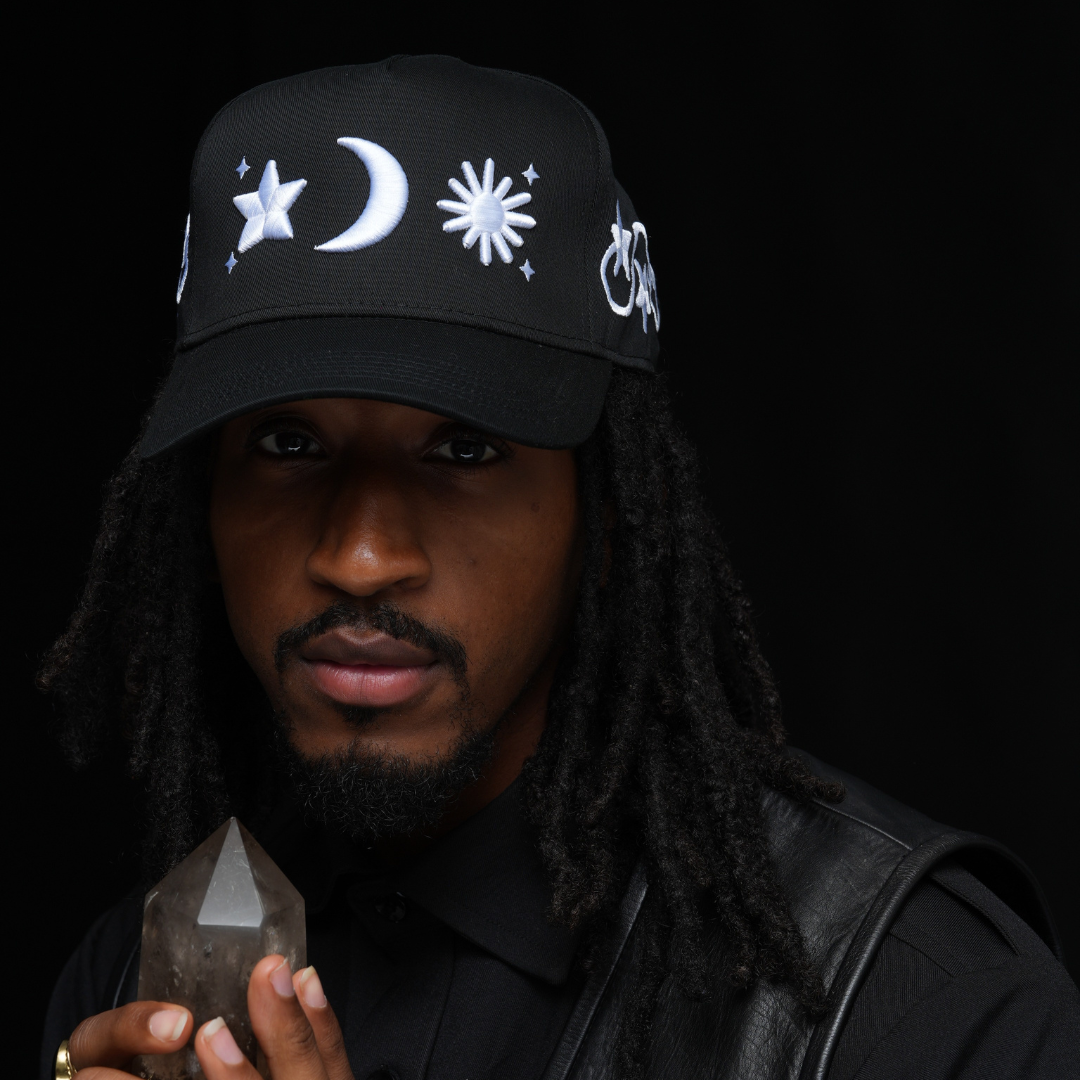 Kemet Ivory Top Crownz
---
Kemet Ivory Top Crownz
This stylish red snap-back hat features a detailed 3D design of a sun, moon, and star, making it perfect for any celestial enthusiast. The adjustable snap-back closure ensures that the hat fits comfortably and securely.
THE TOP CROWNZ ARE A REPRESENTATION OF UNIVERSAL ROYALTY AND HIGH LVL INTELLIGENCE. PLACE A CROWNZ OVER YOUR HEAD AND REPRESENT YOUR PLACE IN THE WORLD . 
FIVE PANEL - SNAP BACK
A MEANINGFUL DESIGN OF COSMIC SYMBOLS AND STYLE.
4 sided design Sun , Moon & Stars and a crownz society logo on the back