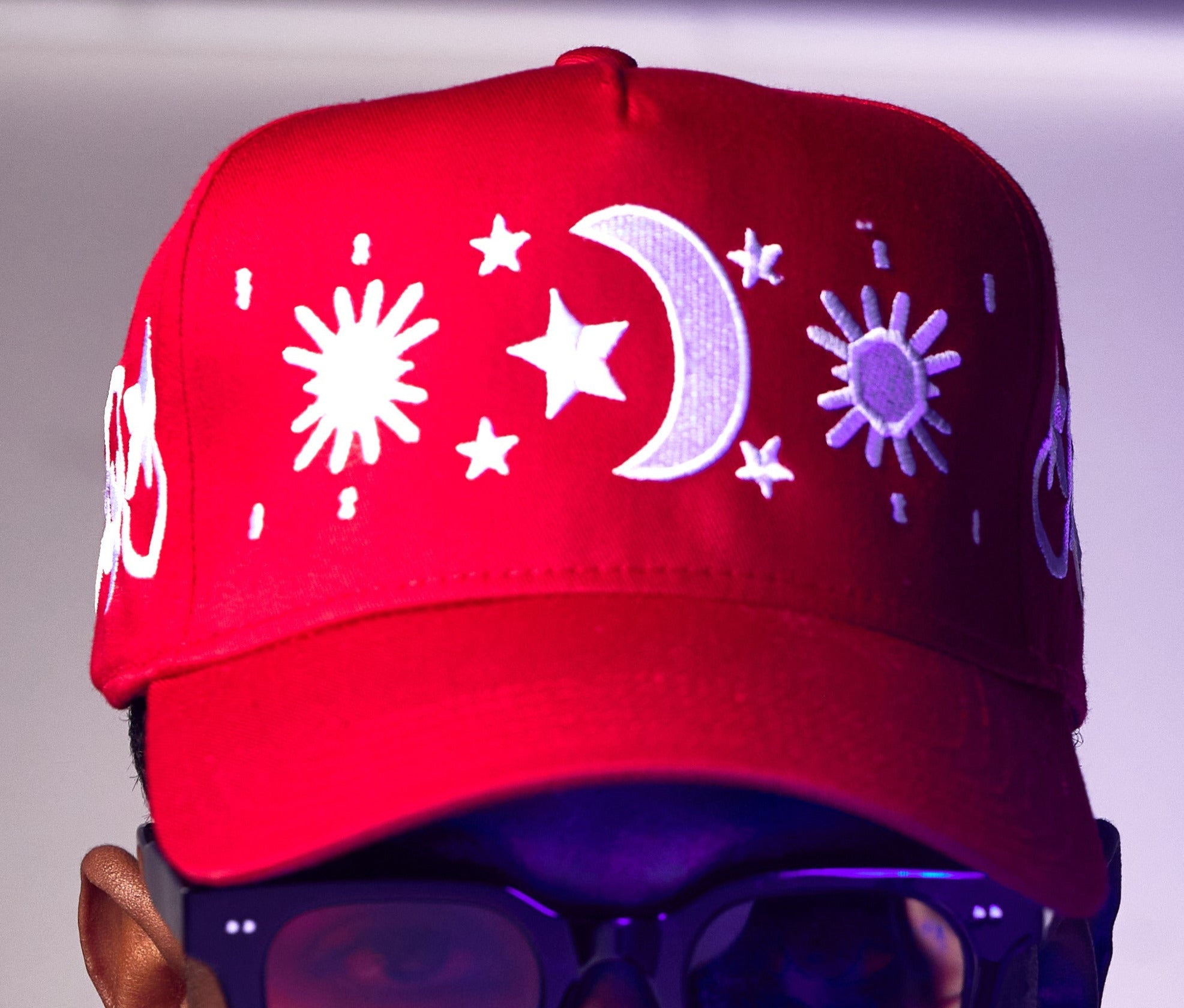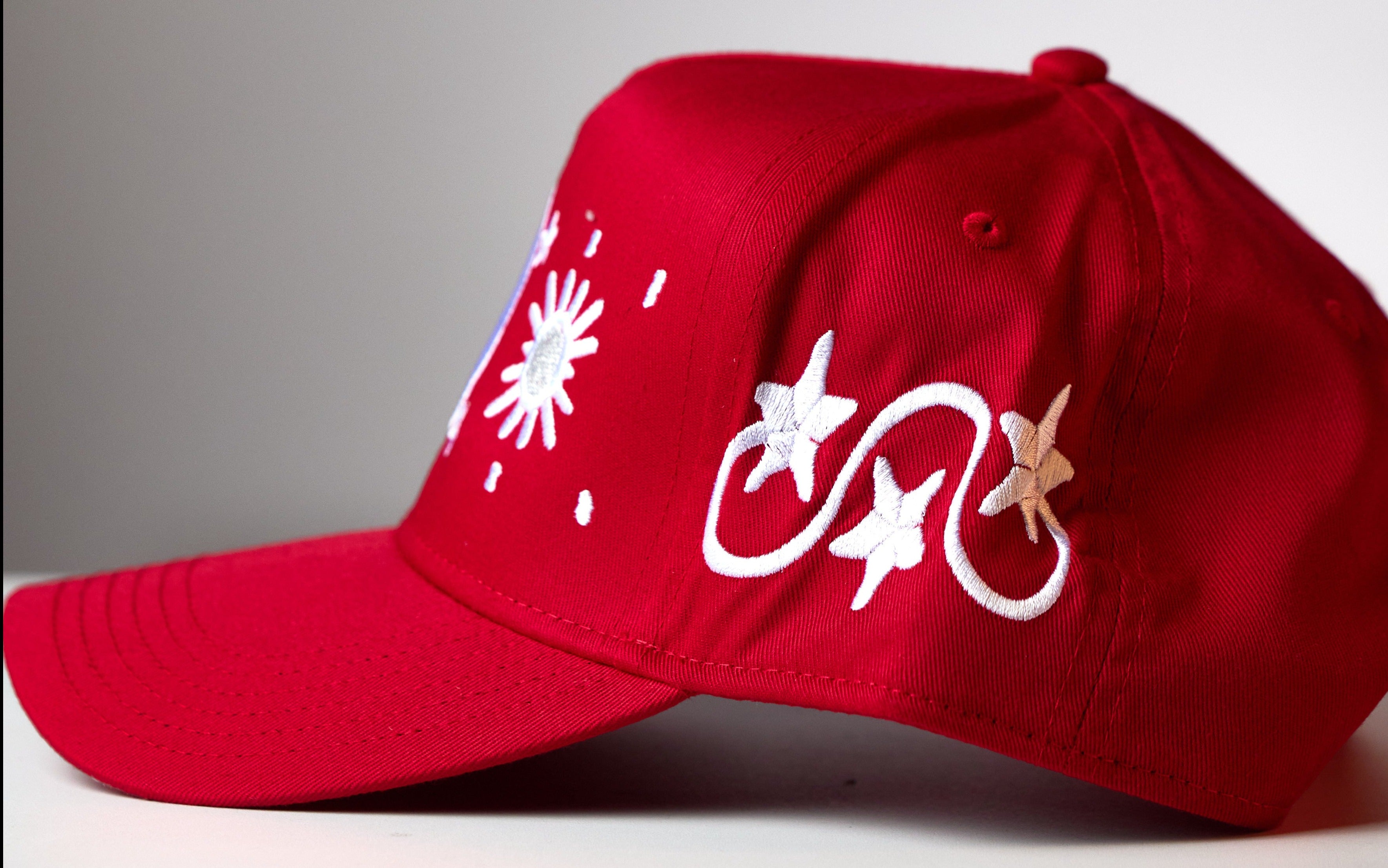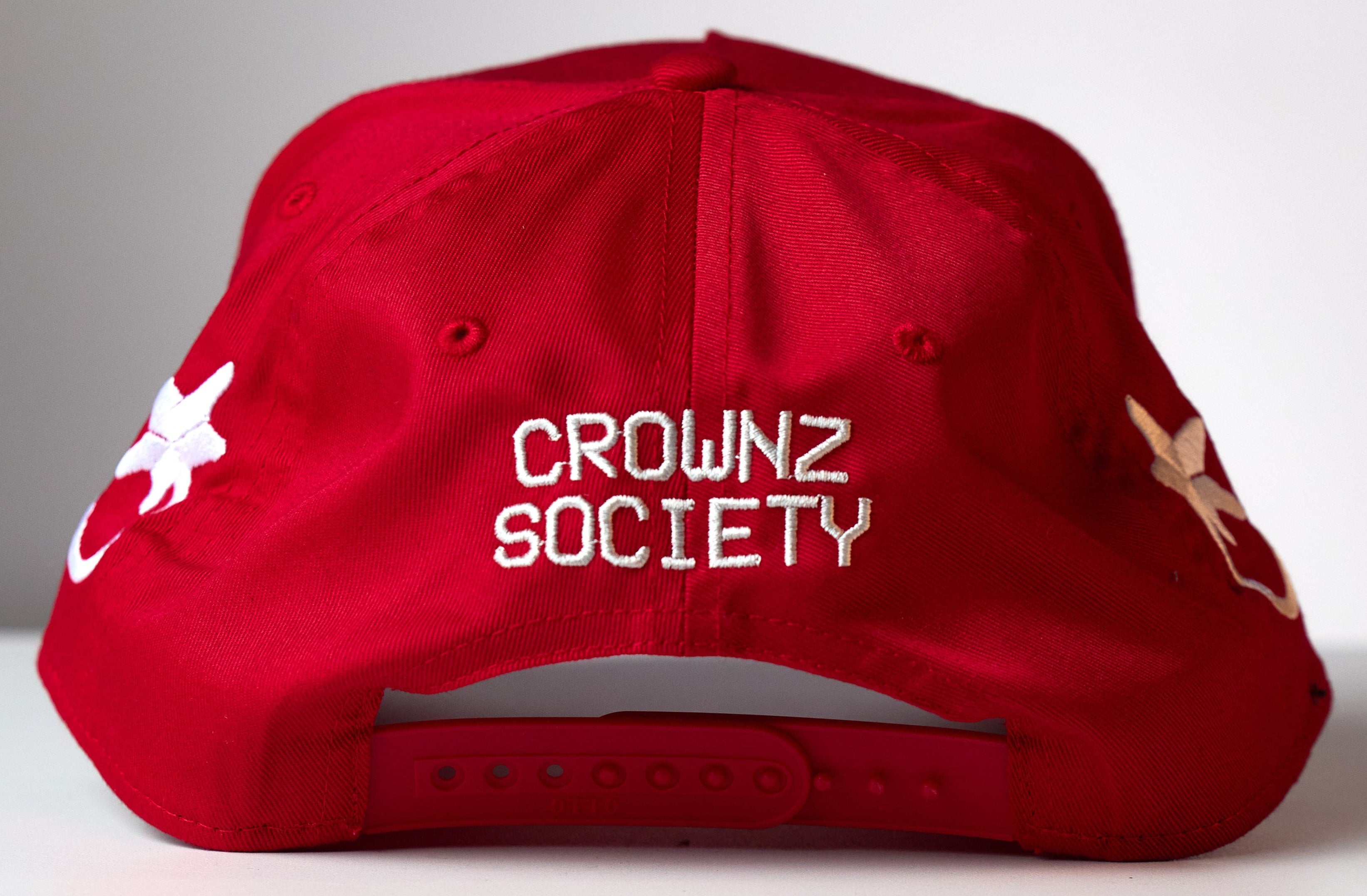 TOP CROWNZ ( Red/ wht)
---
THE TOP CROWNZ ARE A REPRESENTATION OF UNIVERSAL ROYALTY AND HIGH LVL INTELLIGENCE. PLACE A CROWNZ OVER YOUR HEAD AND REPRESENT YOUR PLACE IN THE WORLD . 
A MEANINGFUL DESIGN OF COSMIC SYMBOLS AND STYLE.
4 sided design Sun , Moon & Stars and a crownz society logo on the back.